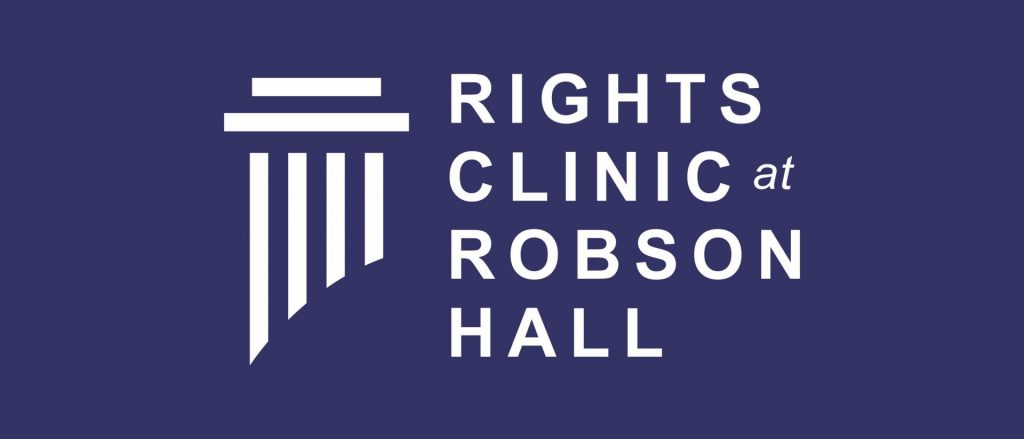 ---
By Lizzie Tough (They/Them) Date: June 22, 2023 Word Count: 1449 Disclaimer: All legal information provided in this article should not be treated as legal advice nor should the author be contacted for legal representation. Current Issue: On Tuesday, June 6, 2023, the Human Rights Campaign declared a state of emergency for the 2SLGBTQIA+ communities […]

We hope you're as excited as we are for the University of Manitoba – Faculty of Law's first rights-based legal clinic. The establishment of this clinic follows the movement to change the narrative surrounding rights recognition and advocacy. Looking beyond personal beliefs and/or political affinities, we all share fundamental rights that our clinic will help you protect.
---
Friends of The Rights Clinic
The Rights Clinic at Robson Hall gratefully acknowledges funding that has been provided by the Manitoba Law Foundation.
---
Legal Resources in the Community
At the Rights Clinic at Robson we strongly believe that knowledge is the cornerstone of fostering a fair and just society. Rather than providing legal advice or representation, our primary focus lies in raising awareness and promoting education about rights.
If you need legal information or assistance in areas such as business law, child protection, criminal law, domestic violence, family law, housing, immigration and refugee law, wills and estates, or any other legal matter, we recommend reaching out to one of these organizations serving the community in Manitoba. They can provide you with valuable information, advice, and referrals to relevant resources that can address your specific needs. Don't hesitate to seek the help you require; these resources are here to support you.
---
Traditional Land and Water Acknowledgement
Acknowledging the traditional lands is vital. The University of Manitoba campuses rest upon the traditional territories of the Anishinaabeg, Oji-Cree, Dakota, and Dene peoples while also being situated on the homeland of the Red River Métis Nation. We further acknowledge northern Manitoba includes lands that were and are the ancestral lands of the Inuit. Additionally, we recognize that Winnipeg's water, a precious resource we cherish, originates from Shoal Lake, situated in the Treaty 3 territory and the home of the Shoal Lake 40 First Nation.
We respect the spirit and intent of Treaties and Treaty Making and remain committed to working in partnership with First Nations, Inuit and Métis people in the spirit of truth, reconciliation and collaboration.
---